Request Contact
DBA Remote Services staff is at your disposal ready to assist you with any inquiries you might have.
We will be happy to advise you on the services or solutions that best suit your organization's needs or answer any questions or concerns you may have.
Contact us to receive a commitment-free quote by filling out the form and specifying which service(s) you are interested in so that our sales department can reach out to you or send you in-depth information on our solutions.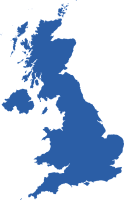 We provide our DBA services throughout the country.
DBA Remote Services
a division of


Lütticher Straße 52
Köln
+49 (0) 69 2475 7321 0
Germany
Corso S. Gottardo 46E
Chiasso
Switzerland
C.so Svizzera, 185
Torino
+39 011 43 32 064
Italy